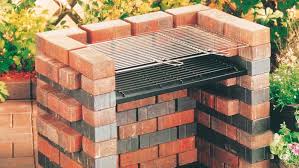 How to Build a Barbecue Using Red Bricks
There are different types of barbecues available. For instance, you can make a red brick barbecue with a pizza oven by using cement or a temporary red brink bbq that can be moved . The first option of barbecue requires more work, but it offers you a wider range of options when it comes to food. Here are some tips on how to make these barbecues. If you know how to build a barbecue, you can make a high-quality one in just a few days.
Another type of barbecue is brick, which is easy to build and will last a long time. A brick barbecue may sound intimidating, but it's actually not that hard to build. Many brick barbecue plans come with detailed instructions and plenty of photos to help you with the process. Some brick barbecue plans can be completed in a day. If you want to build a barbecue like this, you can buy brick barbecue plans on the Internet.
A brick barbecue is a great option if you're handy with tools and don't mind working with bricks. You'll need to know how to work with bricks before you can build the barbecue, but once you've built the barbecue, it will be a piece of art that'll last for years. Whether you choose to build a barbecue out of bricks or buy one that's already assembled, you'll be able to cook up delicious meals on it for friends and family.
Having your own BBQ at home is one of the best ways to get your grill ready for grilling anytime. However, before you start constructing your BBQ, you need to know what materials you'll need. Generally, one layer of bricks is sufficient for the base, while a second layer of bricks is recommended to serve as a preparation surface. When choosing your bricks, you should ensure that they're whole so that they'll be less likely to get cut or ripped.
Make sure you have a good foundation. A foundation will prevent your barbecue from settling into the ground. Start by marking the ground with pegs, and then dig a foundation that's a little deeper. Consider how hard your soil is, and then measure your area accordingly. If your area experiences heavy rainfall and damp climate, a deeper foundation may be required. After the foundation has been dug, you can apply concrete. Be sure to spread the concrete evenly. Allow the concrete to bind for two weeks before using it. Water the concrete often to avoid it from cracking.
Next, you can lay the refractory bricks on the cement slab. Use adhesive mortar or molten cement to bond the refractory bricks together. Once the refractory bricks have been laid, the cement slab is the next step. Make sure that you use red refractory bricks when building the barbecue. They have high temperature resistance and can both absorb and release heat. If you plan to make a permanent barbecue, then you can choose a concrete or brick structure.
Depending on the look and size of your barbecue, the steps to build one will vary. The materials, instructions, and design you choose will vary between models. Regardless of whether your barbecue will be permanent or portable, you'll need a heat-safe fire box, a metal grate for holding food, and a means to clean the ashes. You will also need to consider the location of your barbecue. Make sure it's far enough away from a patio to keep it out of the way of neighbors.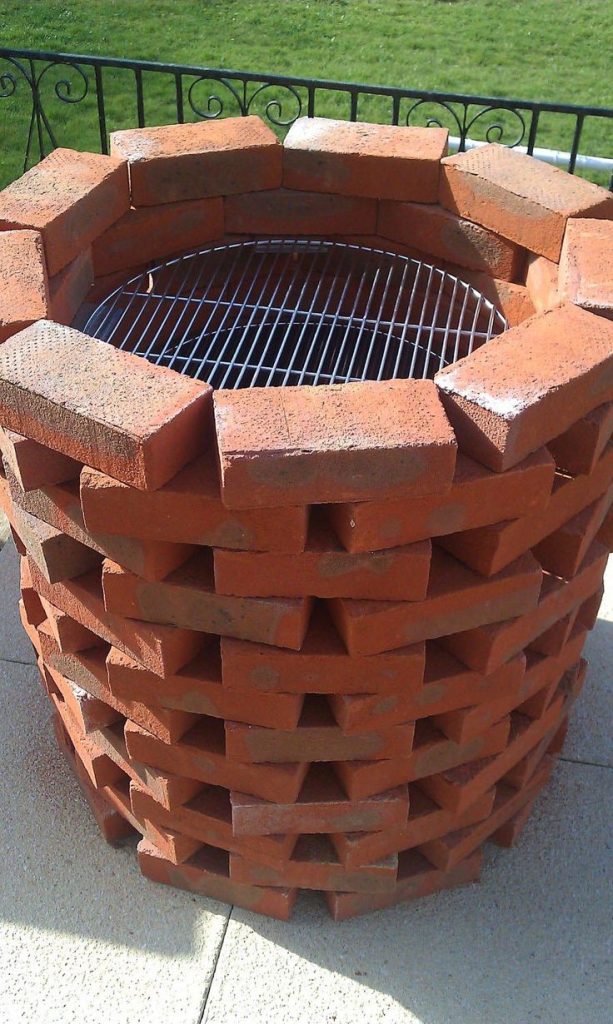 A second option for building a barbecue is to use cinderblocks. These are widely available and easy to work with. A YouTuber demonstrated a method using cinderblocks to create a barbecue pit. There's a video on YouTube demonstrating this method and explains the steps in step-by-step fashion. Once you have the grill built, you can then add more bricks and garden pavers to strengthen the structure.
You can also use a 55-gallon drum as a barbecue barrel. The main point of using a 55-gallon barrel is to make sure it's clean and that it doesn't contain any harmful gasses. Then you can proceed with building the barbecue grill frame. You can add a second section to it later if you need to. If you want to add a grill, make sure it's about 100mm by 100mm in diameter.