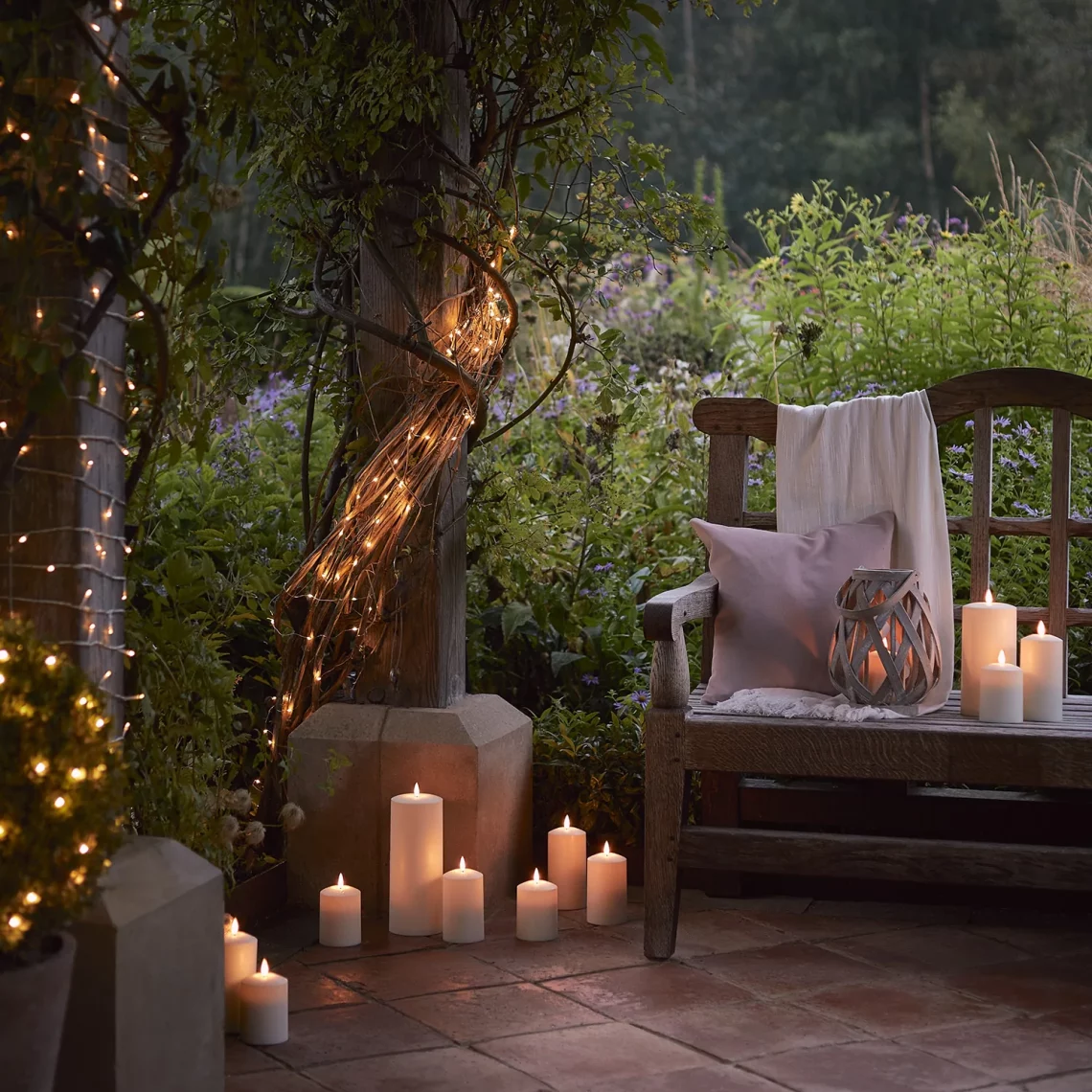 Inspirational Ideas Using Solar Lights and Scented Candles in Your Garden
Solar lights and candles are an excellent choice for the backyard. They provide a romantic atmosphere and save energy. You can even hang them on a pergola to add a touch of nature to the backyard. You can also use ribbon to decorate your lanterns to match your wedding theme. This type of lighting is particularly popular for wedding receptions. But it's important to keep in mind that they don't provide the right kind of lighting for crosswords, knitting, or reading.
There are many different ways to incorporate solar lights in your garden, from placing them on fence posts to placing them on flower beds. Some of these options are more permanent, while others can be temporary fixtures. Regardless of the type of lighting you choose, you're sure to find something that matches your theme and complements your outdoor decor. You may also wish to consider using some creative lighting ideas to highlight certain areas of your garden, such as a sculpture garden or a rock garden.
If you'd like a more whimsical effect, you might consider using colorful glass bottles containing solar lights. Not only will these lights add an artistic feel to your outdoor space, but they will also serve as a functional light source. For example, solar lights can be used to create a multi-colored constellation, or you can use them to create a starry sky. Using solar-powered lights to illuminate a flower bed or a tree will provide a mystical glow to your backyard.
You can also use your own wood from your property for solar lights. You will need to use special tools to drill and cut the wood to fit the design. This way, you can easily add multi-level displays of solar lights to your garden. Depending on your preferences, you can even make floating lightning bugs or other enchanting garden features. Just make sure to use solar lights that tie into the architecture of your home and garden.
Solar-powered stakes are also a great option for outdoor lighting. They can be placed anywhere you want, but should be in the sun for best results. Solar stakes are a great way to light up flowers and plant foliage, such as tulips, as well as vines and ferns. Solar-powered lanterns can also be used to illuminate garden paths. They are an excellent choice for outdoor lighting, since they do not require electricity and can save you money in the long run.
Solar-powered statues add a special touch to your outdoor space. These statues are charming during the day, and can also be lit up by solar lights at night. The solar-powered statues can be placed anywhere along your garden pathway. Besides being decorative, these solar decors have many functional uses, and are an excellent addition for anyone who spends a lot of time outdoors. So, use solar decor to create an outdoor oasis.
String lights are another option for solar lighting. They can be used on trees, fences, and patio umbrellas. They also make for great decoration ideas during the holidays. You can even use these lights along your garden fence as the summer equivalent of fairy lights. There are many fun designs available, including solar string lights that have a solar panel on the end. You can also use plug-in lights if you don't want to invest in solar-powered ones.
If you're thinking of installing solar-powered lights in your garden, don't overlook the effect they have on wildlife. Artificial light can disorient and disturb wildlife, especially garden birds and moths that depend on natural light. You can even use these lights to light your deck, where they can add extra style to your outdoor living space. This style of lighting is perfect for gardens, as it doesn't require a mains connection.
Lighting a garden candle can be a beautiful and unique way to enhance your garden decor. Using different types of scented candles can be both beautiful and functional. Using these candles around plants will help to repel bugs and keep them at bay. You can use them in your home to create a spa-like environment or to add some extra pizazz to your garden. Listed below are some inspirational ideas for using garden candles.
Place them around the garden to set the mood. You can hang them from trees, garden fences, or even window sills. You can also use Spaas welcome bags to light up paths and terraces at twilight. They come in fun designs and give off a soft glow. If you want to add a touch of whimsy to your garden, place a few small candles in these bags.
Purchasing scented garden candles can be a great way to beautify your yard. Scented candles can add a subtle touch of aroma to any space, whether you're creating a new patio or enhancing your current outdoor décor. Listed below are some great ideas for using scented garden candles. We hope these tips will help you create a scented oasis in your garden. We wish you much success with your new project!